since 1700
Otello alla Concordia's history goes way back to the 18th century. As early as 1750 it was already a point of reference for many of the wayfarers and pilgrims who traveled to Rome. Read more
OUR HISTORY
Even in the earlier years, this small inn was well-known among wayfarers and pilgrims who traveled  to Rome. The name "Concordia", or "harmony" in English,  dates back to the mid eighteenth century; it became "Otello alla Concordia" in 1948 when Giuseppe Caporicci, better known as Otello" took over the restaurant together with his wife, Nora Geronzi. Thanks to their enthusiasm, talent and savoir faire, it soon became a favorite among artisans, artists, actors and filmmakers.
.
You will find the traditional Roman dishes, prepared with mastery, and a wide selection of Italian and international wines, carefully chosen to enhance the flavor of our dishes.
TODAY
Otello alla Concordia in the courtyard of Palazzo Ludovisi Boncompagni developed along the years and now has three dining rooms and a covered veranda shaded by a magnificent three-hundred-year-old  wisteria. Nora and Otello passed the restaurant on to their daughters Maria Pia, Gabriella and Franca, and today their grandchildren maintain the original friendly, relaxed, typically Roman atmosphere.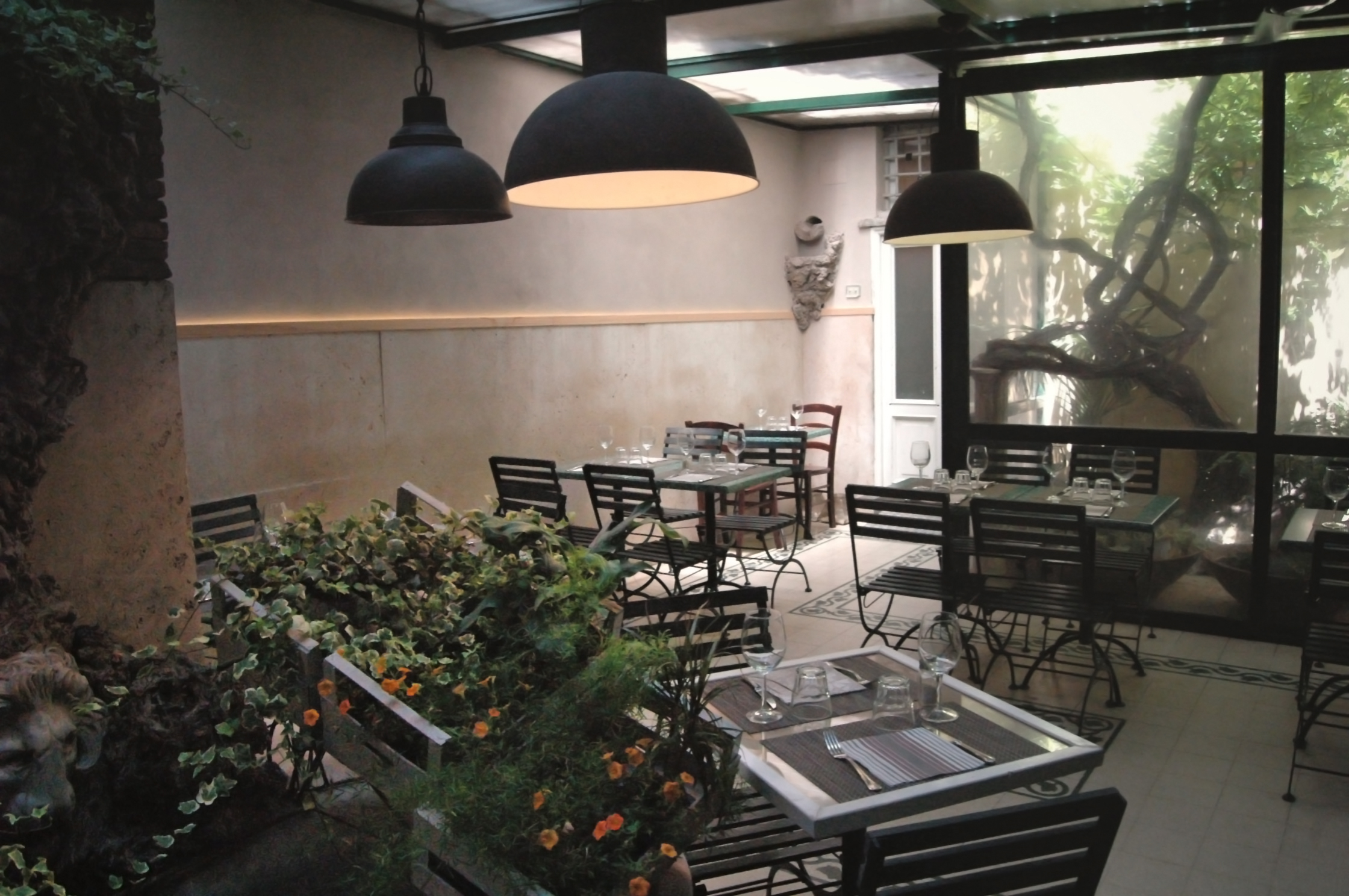 Our daily engagement, for the last seventy years, has been to dedicate all the required care and attention to prepare the best dishes.  Trattoria Otello alla Concordia is today one the few restaurants in Rome where you can still taste the traditional Roman cuisine
It is now 70 years that we follow these principles
1. Tradition
Our daily engagement is to maintain the genuine traditions of Roman cuisine
2. Quality
No dish can be a great dish if the ingredients are not of the highest quality. We carefully select only the best products to make sure we deliver the best dishes.
3. Competence
A professional, thoughtful staff always happy to help you
4. Flavors
We are pleased to help you discover the diverse flavors of real Roman cuisine
Our Family
You will find Nora and Otello's grandchildren, Giulia, Cecilia and Andea, to welcome you in these charming and friendly dining rooms